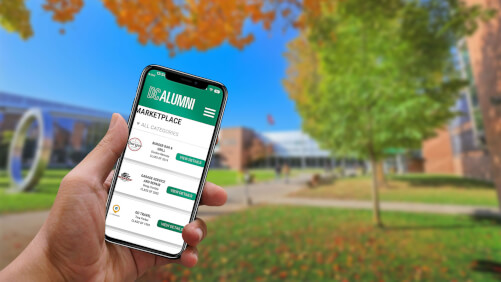 Friday, March 17, 2023
Introducing the Alumni App - Marketplace
Introducing the Durham College Alumni Marketplace!
The Durham College Alumni Association is launching a new feature to the DC Alumni Connect App – an online Alumni Marketplace – a business directory featuring alumni-owned businesses from all industries.
Are you a proud Durham College alumni business owner?
If so, register for the DC Connect Alumni App and get your business listed for free!
How it works:
Create a DC Alumni Connect account Download the free DC Alumni Connect app from the Apple App Store or Google Play Store. Select the "Marketplace" tab to complete the required information. Once your request is received our team will work efficiently to verify and approve your listing.
For more information, please contact the Durham College Alumni Office at [email protected].
SHARE THIS ARTICLE